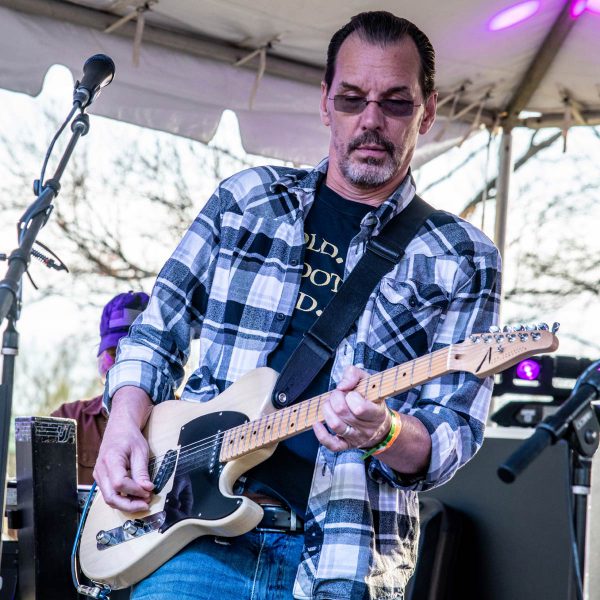 Dean Berry
Lead Guitar, Backing Vocals
Years In the Band: 5
Dean began taking guitar lessons at the age of twelve. It didn't take long to see that this would be his identity for the rest of his life. Almost immediately he began playing in a band, forming a partnership that would last for eight years.
Studying classical guitar at Marshall University was key in giving Dean the discipline to bring his abilities to a professional level. His band The Change was a well-known name that people would anxiously come out to see what songs they were writing next. They were a fierce entity.
Upon moving to Richmond, Dean immediately joined a new band and hit the local scene. He would join many different groups of various styles over the next few years ranging from 80's metal, to speed metal, to southern rock, to blues and country. Here is a brief list of bands that he has played in: Stretch Tracy, Hot Trigger, Kyle Davis, Undone, Ruby Jones, SNAFU, Sin City Revival, B-Side Electric Blues Band, Dawg Mama, The Fuzz, Honkytonk Heroes, Sportsbar Rockstar, and now he has the privilege of playing in the ultimate line-up of Mother's Little Helpers, taking Rolling Stones music to the next level.